Tom Kent, Monday-Friday 7pm-12mid/Saturday 6pm-11pm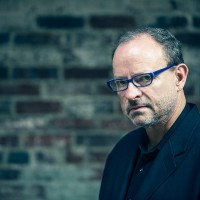 Tom Kent is a radio veteran whose worked at some of America's greatest stations, like WIXY, KLIF/ DALLAS, WIBG/PHILADELPHIA, WMJX/MIAMI, WGCL/CLEVELAND, WLS/CHICAGO, and WAVA/WASHINGTON. Nominated for many awards including Billboard Major Market Air Personality of the Year, Tom would become legendary in the ranks of radio greats.
Tom has been on the air in Memphis for several years at various radio stations. The first time around was in 1970's.  At the ripe young age of 18, he hosted the night show at WHBQ here in Memphis. He was hired by our very own Memphis Mafioso George Klein who was also Elvis Presley's best friend. "GK", as he was affectionately known, was the person who helped create the "Truckin' Tom Cookin Kent" persona. Thus, "Truckin' Tom" was born. He was one of the most outrageous radio personalities in the history of top 40 radio. As legend has it, one night in 1974 while on the air in Memphis, George Klein would be at Graceland visiting his friend "The King" — and listening to Kent. Elvis was so impressed he would ask George to set up a meeting. Elvis wanted to meet this crazy person he had been listening to on the radio, but not at Graceland. A complete stranger would never be invited to Graceland for the first meeting. So Elvis would rent out the "Memphian" movie theater in downtown Memphis and show old movies all night long. The meeting was set. Just prior to that day, a huge radio station in Cleveland, Ohio would come calling and court the young Kent to WIXY 1260. Kent promptly dissed the King and took the job in Cleveland — thus never meeting Rock and Roll's greatest idol.
Tom is back on the air in Memphis here at Guess FM, weeknights from 7pm until midnight.  Every night Tom features "My 70's Show at 7", "Lovin' Life, Livin' The 80's at 8", "Your Live Request Show at 9" and more.  Saturday nights TK takes ticks it up a few notches with "The Ultimate Party" from 6pm until 11pm.
Call Tom: 1-800-Tom-Kent
Email Tom:  tk@tomkentradio.com